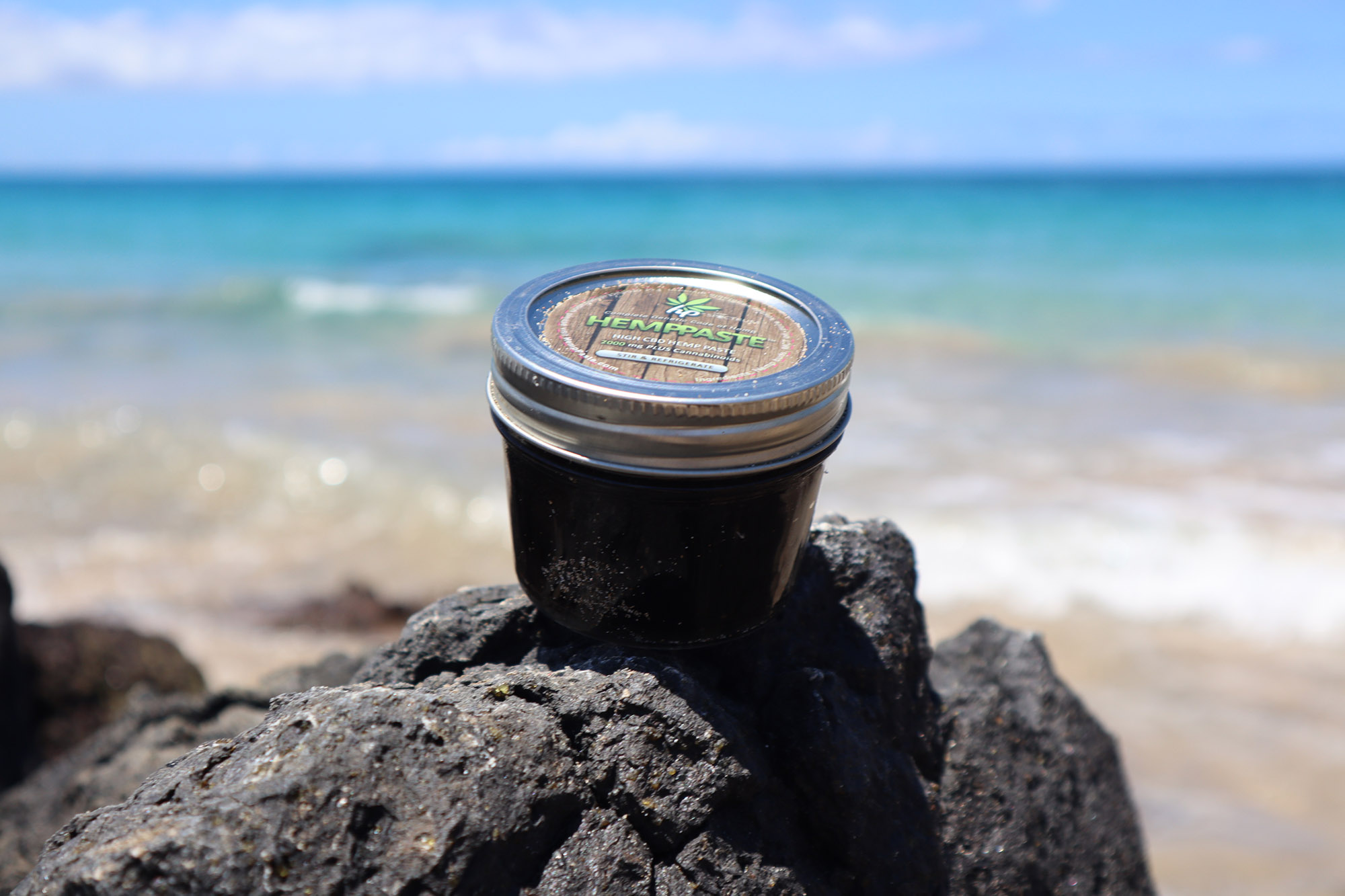 $4 – $99.95
Flavors : Original or Mint
Traditional hemp oils are chemically extracted. Extraction eliminates the entire plant and is a strain on the environment. Isolates, broad and – falsely claimed – full-spectrum CBD oils use only a small portion of the hemp plant. These oils only contain partial components of the healing plant, meaning, you'll never achieve the entourage effect.
Hemp Paste™ is NOT EXTRACTED. Meaning all of the naturally occurring compounds can work synergistically together. This creates a more balanced system for your body, while remaining cost-effective and eco-friendly.
$19.95 – $34.95
Flavors : Original, Massage, Anti-Aging, Sensitive Skin
We have partnered with Plant Therapy which is one of the top producers of essential oils in the world. They have perfected blends of essential oils for specific therapeutic treatments. Then, we blend micron ground Hemp Paste with the essential oils to create very effective Hemp Cream treatments.
MULTIPLE PARTICLE SIZES
When milling the hemp flower, we leave a small number of large particle sizes of hemp fibers to help stimulate the blood flow to the skin surface. This helps draw the micron size phytocannabinoids through the dermal layer for better absorption.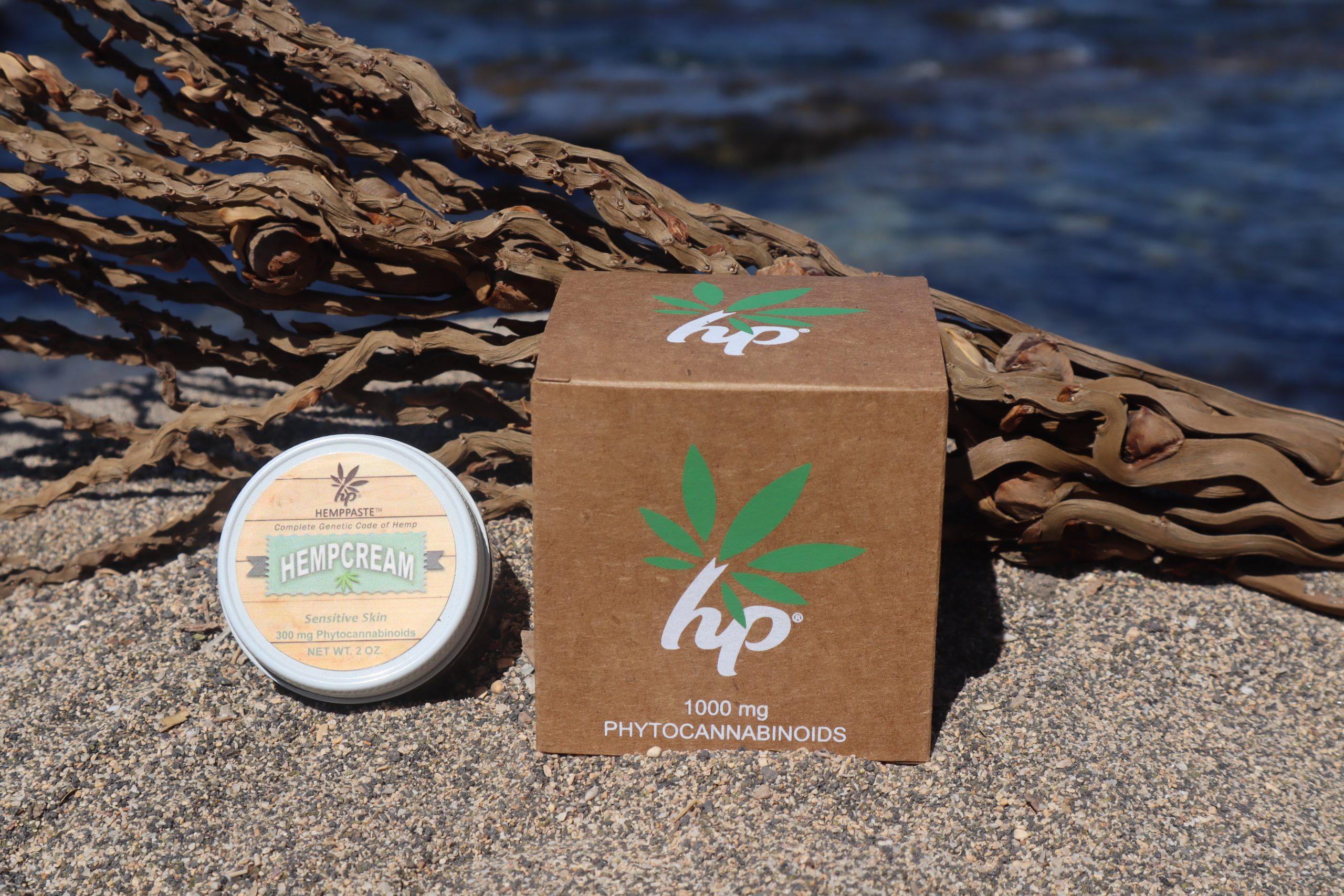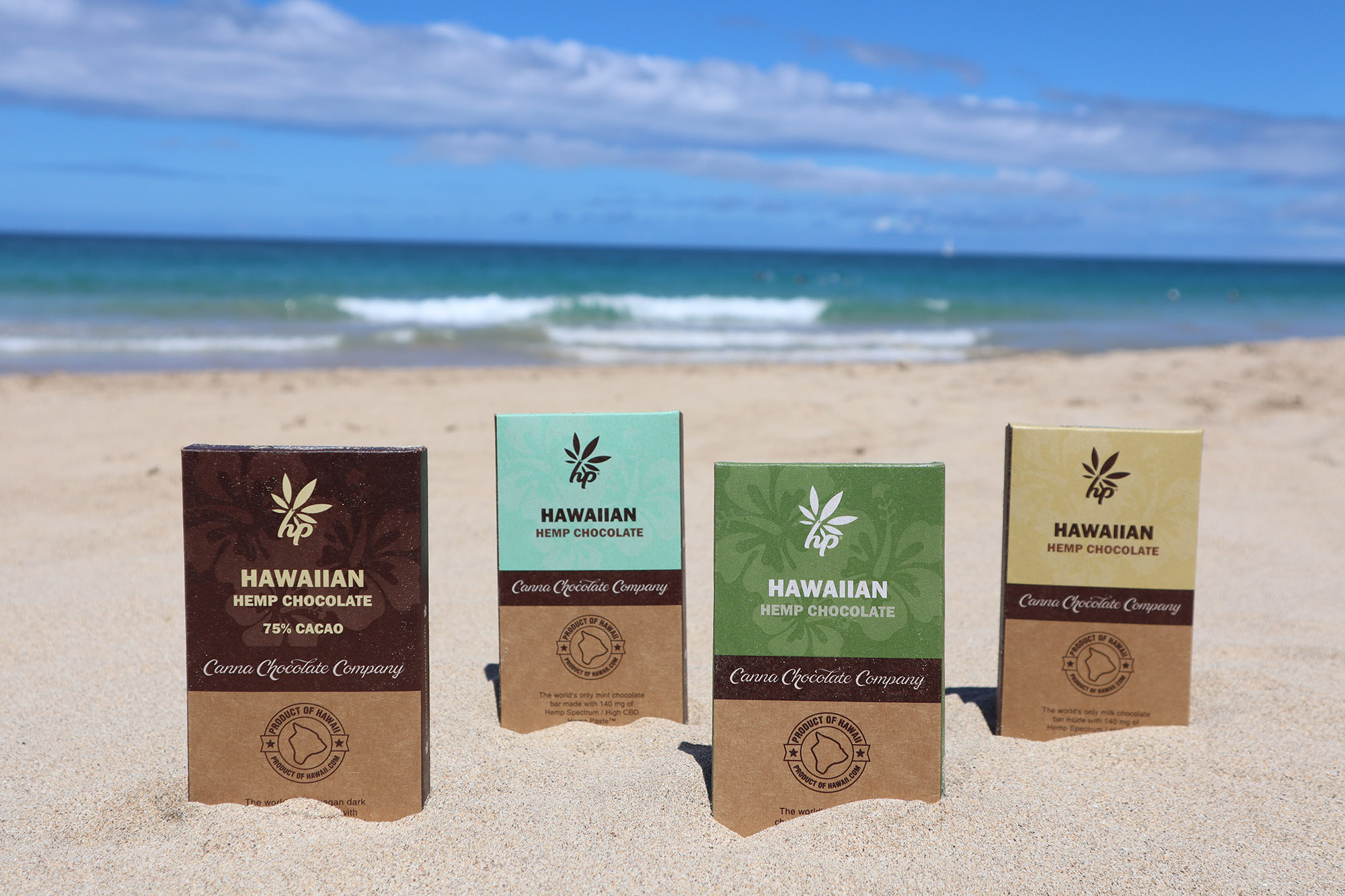 $42 – 3 Pack
Flavors : Dark Vegan, Mint, Milk, White
Indulge a little with the creamy, melt-in-your-mouth goodness in every bite of Canna Chocolate bars.
We believe that the best tasting chocolate starts with the best ingredients; real cocoa butter, pure chocolate, real cream, and no additives or preservatives.
Each Canna Chocolate bar contains 140 mg Hemp Spectrum (phytocannabinoids).

Dark Vegan
Raw unsweetened chocolate, organic cacao butter, organic coconut sugar, sweet tea leaves (natural sweetener), Hemp Paste™. Hawaiian pink sea salt, organic vanilla extract.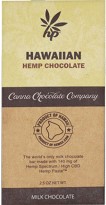 Milk
Raw unsweetened chocolate, organic powdered milk, organic cacao butter, organic sugar, Hemp Paste™, organic vanilla extract, Hawaiian pink sea salt.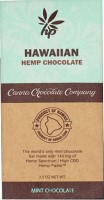 Mint
Raw unsweetened chocolate, organic cacao butter, organic powdered milk, organic coconut sugar, Hemp Paste™, organic vanilla extract, Hawaiian pink sea salt, organic peppermint extract.

Vienna White
The Vienna Hemp Bar is our strongest Hemp flavored bar.  Cane sugar, cocoa butter, full cream milk, lactose, sunflower lecithin, Hemp Paste™, vanilla beans, chlorella powder.
$24.95
Flavors : Original, Decaf
If you love coffee, you will love our Premium Vienna Hemp Roast Coffee. This is a medium-bodied, richly low-toned, amazing coffee enhanced with phytocannabinoids. Unlike CBD infused coffee, which does NOT release or detach all the phytocannabinoids into the drink, Vienna Hemp Roast is 100% freestanding (not infused) which does not have to detach from the bean. This allows 100% of the phytocannabinoids and flavonoids to flush through the beans.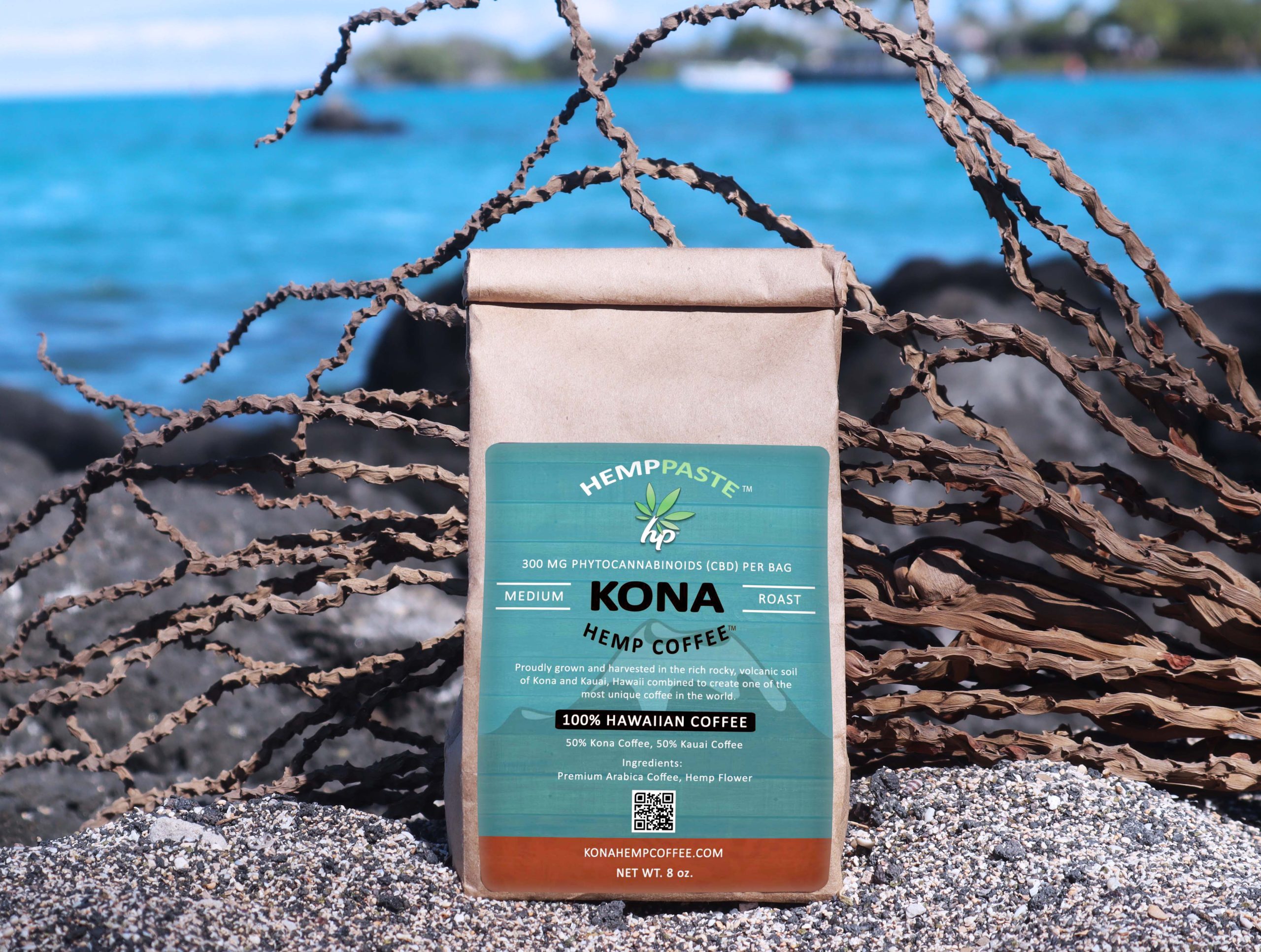 $49.95
PREMIUM HAWAIIAN COFFEE
Proudly grown and harvested in the rich rocky, volcanic soil of Kona and Kauai, Hawaii combined to create one of the most unique coffees in the world. Our Kona Hemp Coffee is made of Premium Arabica Coffee, handpicked and grown on an island with 5 volcanos.
If you are a coffee connoisseur, you will love our Kona Hemp Coffee. Kona Hemp Coffee has 300 mg of phytocannabinoids valued at $30.00 (market value) which puts this super-premium Kona coffee at market value also.
$14.95
Flavors : Original, Peppermint
Our Hemp Cocoa Hot Cocoa Mix contains 25mg of Hemp Spectrum (CBD/cannabinoid) in every 8 oz cup. Our premium blend of organic Dutch cocoa powder and organic coconut sugar creates a simple yet decadent cup of hot cocoa for a velvety, warm treat. Our delicious Hemp Cocoa has a rich chocolatey flavor that you will surely enjoy anytime of the day.
INGREDIENTS: Organic Dutch cocoa powder, organic coconut sugar, hemp spectrum (CBD/cannabinoid) hemp flower.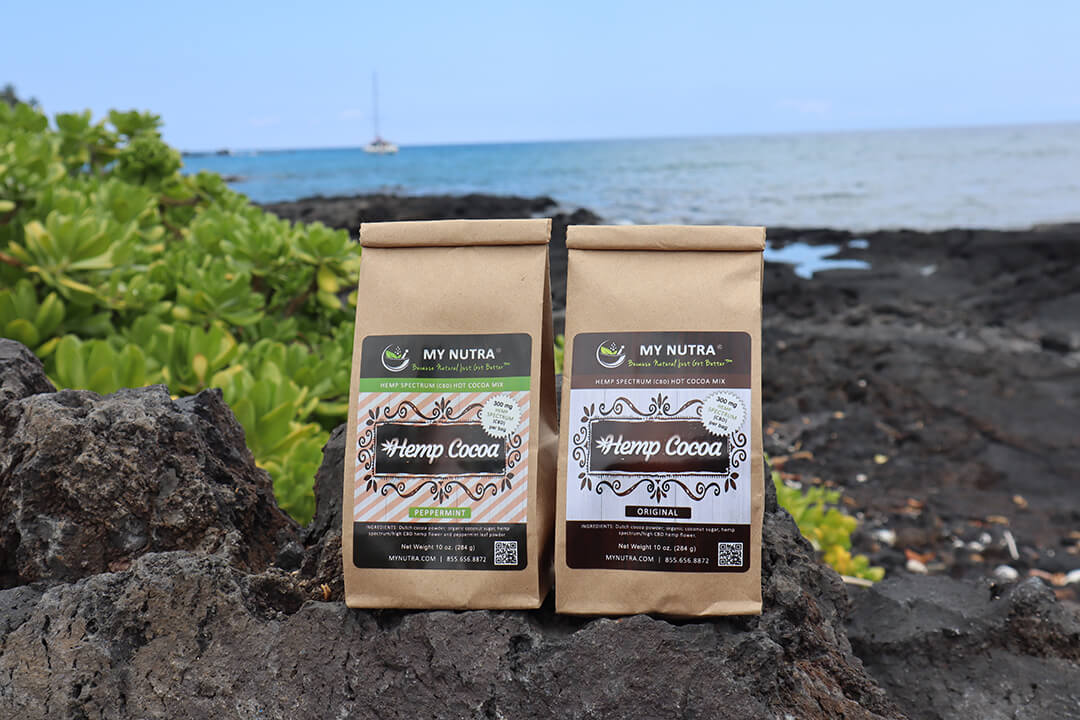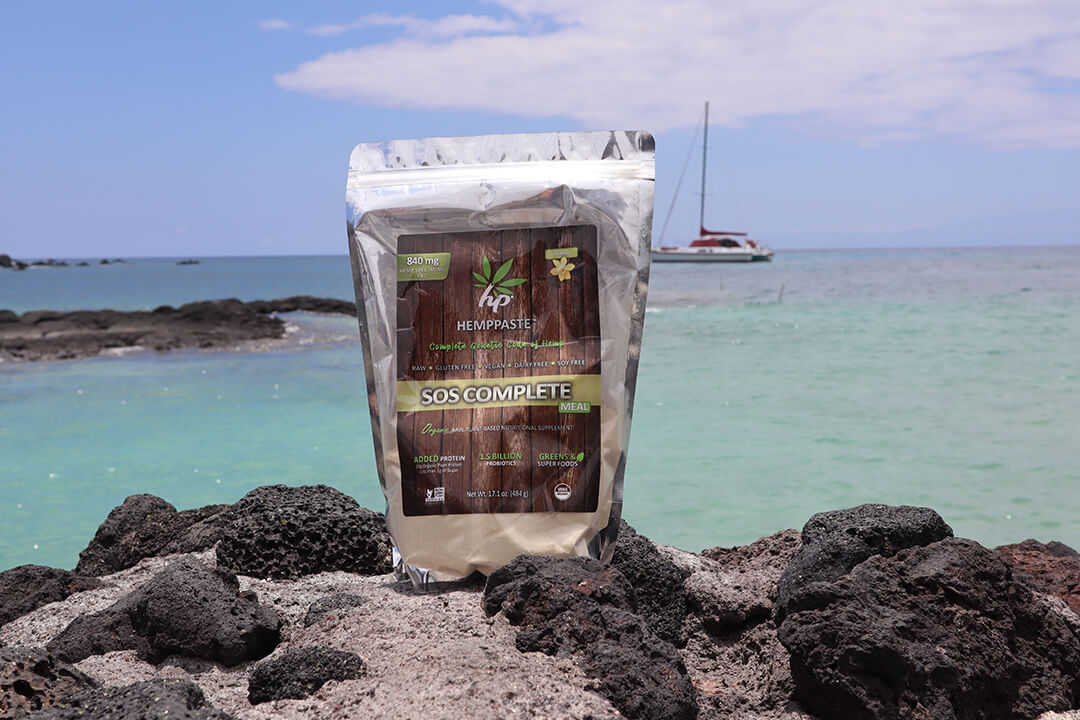 SOS MEAL REPLACEMENT SHAKE
$79.95
Flavors: Chocolate, Vanilla
You'll love SOS Complete Meal™ because it's a complete vegetable-based protein, is gluten free, contains fiber and is processed naturally using no chemical procedures. SOS Complete Meal™ has quite low carbohydrate levels and does not contain oligosaccharides, which is a sugar. Soy, for example, is very high in oligosaccharides, which cause flatulence and bloating. Our SOS Complete Meal™ is certified organic to ensure that through processing, the final food product is as naturally clean and pure as possible. In addition, it's raw, vegan, Non-GMO and proudly made in the USA.
FIND A Distributor NEAR YOU
 Our company has grown organically though word-of-mouth, we don't use any type of paid advertising. Instead, we have a network of distributors across the United States that have added our products to their product lines. If you'd like to apply to become one of our distribution partners, click the button below.