IS HEMP PASTE REPLACING CBD OIL?
Yes! We have every reason to believe that Hemp Paste will replace the whole CBD oil industry. First, because unlike CBD oil, Hemp Paste is NOT chemically extracted from the hemp plant. Meaning 100% of the genetic code stays intact. Second, the cost to produce Hemp Paste is a fraction of the cost of extracting CBD oil AND is more effective at a lower doses than CBD oil. Making it cheaper for you and for us! Lastly, since we don't use any chemicals or expensive equipment, there is no carbon footprint.
You probably have many more questions. Check out our "Frequently Asked Questions" page to get some of them answered.
Traditional hemp oils are chemically extracted. Extraction eliminates the entire plant and is a strain on the environment. Isolates, broad and – falsely claimed – full-spectrum CBD oils use only a small portion of the hemp plant. These oils only contain partial components of the healing plant, meaning, you'll never achieve the entourage effect.
Hemp Paste is NOT EXTRACTED. All the natural occurring compounds can work synergistically together. This creates a more balanced system for your body, while remaining cost-effective and eco-friendly.
At MyNutra, we value what's important to your health and we are committed to delivering only the best natural whole hemp-based products and nutraceuticals to help you live and enjoy life to the fullest. We seek to create and produce products that will not only bring great benefits to your body but will also provide hope and help transform lives.
Our products are proven to be more effective than other hemp oils, with smaller doses and virtually no carbon footprint. Making Hemp Paste more cost-efficient, effective, and eco-friendly than other oil alternatives. To ensure quality and transparency, our hemp has been tested by a third party lab.
If you agree that many answers to life's problems are found in nature, then you'll love our products.  All our products are made with the whole hemp plant and high-quality, organic, ingredients – sourced in the USA.
Science has found that extracted Hemp oils are damaged and lose a significant amount of their healing compounds. This is what sets us apart. By using the whole hemp plant, you are getting 500+ compounds including phytocannabinoids, flavonoids, and terpenes that work together to create the "entourage" effect. We make it simple by keeping all the goodness nature provided – no expensive equipment, no extraction – just natural goodness.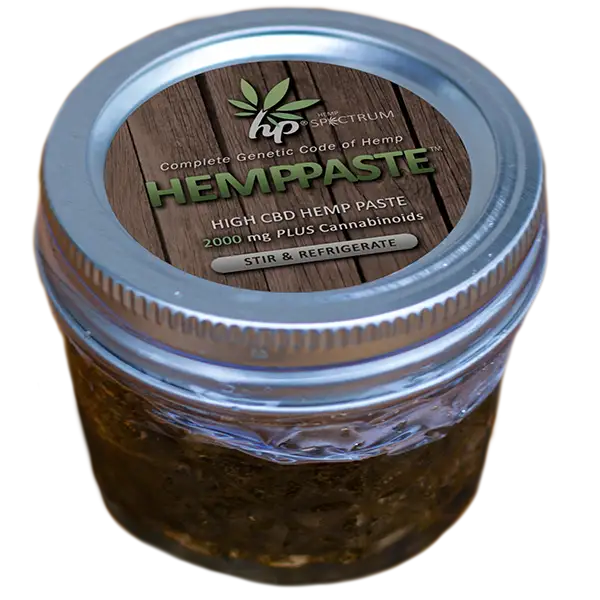 PASTES & CREAMS
Whether you need to ease inflammation internally or you prefer topical treatments, we've got you covered.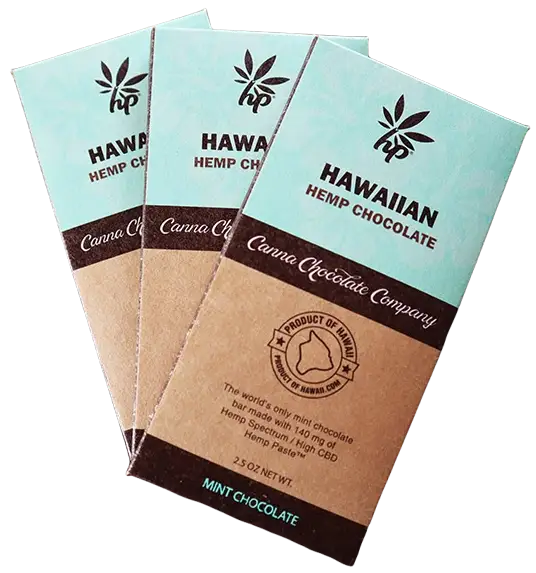 CHOCOLATES
Four delicious flavors to curb your sweet-tooth and give you the calming midday break you've been craving.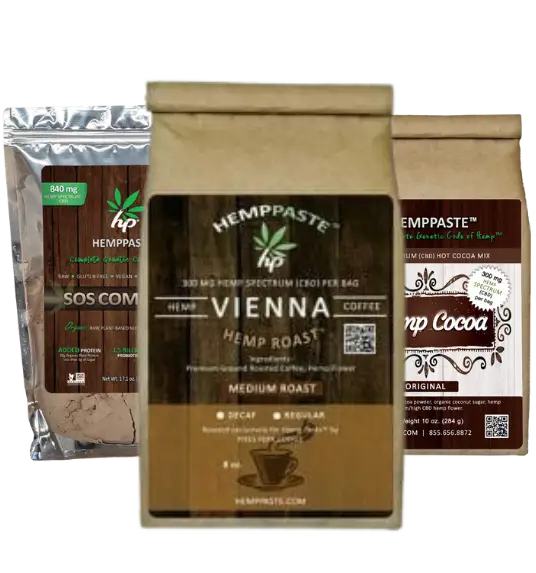 HOT & COLD DRINKS
A warm cup of hemp-infused goodness is the perfect start and end to your day. Explore our delicious coffee and cocoa.