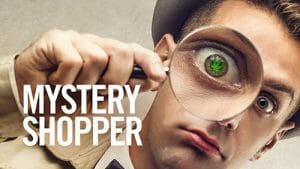 One could imagine with today's technology and the scientific knowledge that mankind possesses, that by now we would have figured out how to administer and create a safe, natural and effective product out of Hemp and Cannabis.Yet it seems that we are stuck in the "stoned" age when it comes to figuring out how to use this natural plant. Our ignorance has evolved from burning it, to soaking the plant in isopropyl alcohol to extract the oils, to pushing butane through it and now to the
most scariest trend of all, the deadly synthetic marijuana K3. Ironically, one must assume K3 was a fake spin-off from the synthetic marijuana version of Marinol.
So far the best and safest solution to extract THC and CBD cannabinoids from the plant is the Critical CO2 Extraction method. This new billion dollar industry is the future according to many cannabis and hemp experts. The most well known company in the industry, Realm of Caring (Charlotte's Web) plans to phase out the use of isopropyl alcohol with the new Critical CO2 Extraction. Many CBD and THC oil companies are rushing to buy Critical CO2 Extractors.
Internet Deputy investigated 33 CBD hemp oil companies and compiled a list of all the CBD extraction methods that are being used. During our investigation we stumbled upon a new method called hemp paste. What's so fascinating about this new method is the fact the whole plant is used. No extraction or chemicals are needed. In the past, high CBD hemp strains were unheard of but now since there are strains well over 20% in CBD levels, concentration is not needed. This will be a game changer for the Critical CO2 Extraction industry. One expert who asked not to be named quote said, "There is absolutely no medical reason to now concentrate this natural medicine due to the potency of the plant."
Furthermore, cannabinoids need a fatty acid like coconut oil (MCT oil) to travel through the blood brain barrier and the extraction method does not include fatty acids during the extraction process like hemp paste does. MCT oils which are added in the hemp paste's cooking process are a major cannabinoid catalyst and products without MCT oils will have a greater difficulty passing through the blood brain barrier let alone surviving through the digestive tract.
The scores below (see illustration) are based on cost per milligram for products costing under $200. The second highest criteria was how natural and safe was the product made.
Products are listed in order from the most expensive to least expensive. We added a link to the top #1 best priced product Holden's Hope. Click Here HoldensHope.com
Company
Description
Shipping Cost is reflected in per mg.
Total Cost
(Included's shipping)

Tasty Hemp Oil

CO2 Extraction
 
300mg CBD- 1 fl. Oz.
1000mg CBD-1 fl. Oz.
 
 
.19 cents per mg
.11 cents per mg
 
 
$57.99
$107.99

Herbal Renewals

CO2 Extraction
 
150mg CBD- 1g Tube
450mg CBD- 3g Tube
1500mg CBD- 10g Tube
 
 
.43 cents per mg
.28 cents per mg
.16 cents per mg
 
 
$65.00
$125.00
$245.00

CIBDex

CO2 Extraction
 
500mg CBD- 2 fl. Oz.
 
 
.18 cents per mg
 
 
$89.10

Dixie Botanicals

CO2 Extraction
 
100mg CBD-1 fl. Oz.
500mg CBD- 2 fl. Oz.
 
 
.37 cents per mg
.18 cents per mg
 
 
$36.98
$91.98

Hemp Meds

CO2 Extraction
 
3800mg CBD-10g Oral Applicator
 
 
.10 cents per mg
 
 
$387.99

Hemp Health

CO2 Extraction
 
160mg CBD- 1g Syringe
1600mg CBD- 10g Syringe
 
 
.19 cents per mg
.10 cents per mg
 
 
$29.97
$162.46

Charlotte's Web

CO2 Extraction
 
1500mg CBD- 1 fl. Oz.
5000mg CBD- 3.38 fl. Oz.
 
*Limited to 1 bottle each per transaction
 
 
.10 cents per mg
.05 cents per mg
 
 
$149.99
$274.99

Bluebird Botanicals

CO2 Extraction
 
83.3mg CBD- 1/3 fl. Oz.
250mg CBD- 1 fl. Oz.
500mg CBD- 2 fl. oz.
1000mg CBD- 4 fl. Oz.
2000mg CBD- 8 fl. Oz.
 
 
.20 cents per mg
.14 cents per mg
.10 cents per mg
.09 cents per mg
.08 cents per mg
 
 
$16.95
$34.95
$49.95
$89.95
$159.95

+CBD Oil

CO2 Extraction
 
250mg CBD- 1 fl. Oz.
750mg CBD- 2 fl. Oz.
 
 
.19 cents per mg
.12 cents per mg
 
 
$46.94
$89.95

My Nutra Hemp Paste

No Extraction
Decarboxylated
  
230mg CBD- 1 oz. Jar
 
2000mg- 4 Oz. Jar
 
Case of 12- 2000mg
 
Case of 24- 230mg
 
No Exceptions!
 
 
 
.09 cents per mg/.07 cents IBO price
.09 cents per mg/.07 cents IBO price
.07 cents per mg/.05 cents IBO price
.07 cents per mg/.05 cents IBO price
 
 
 
$19.95/$15.96
 
$174.95/$139.96
 
$1,679.52/$1,259.64
 
$383.04/$287.28